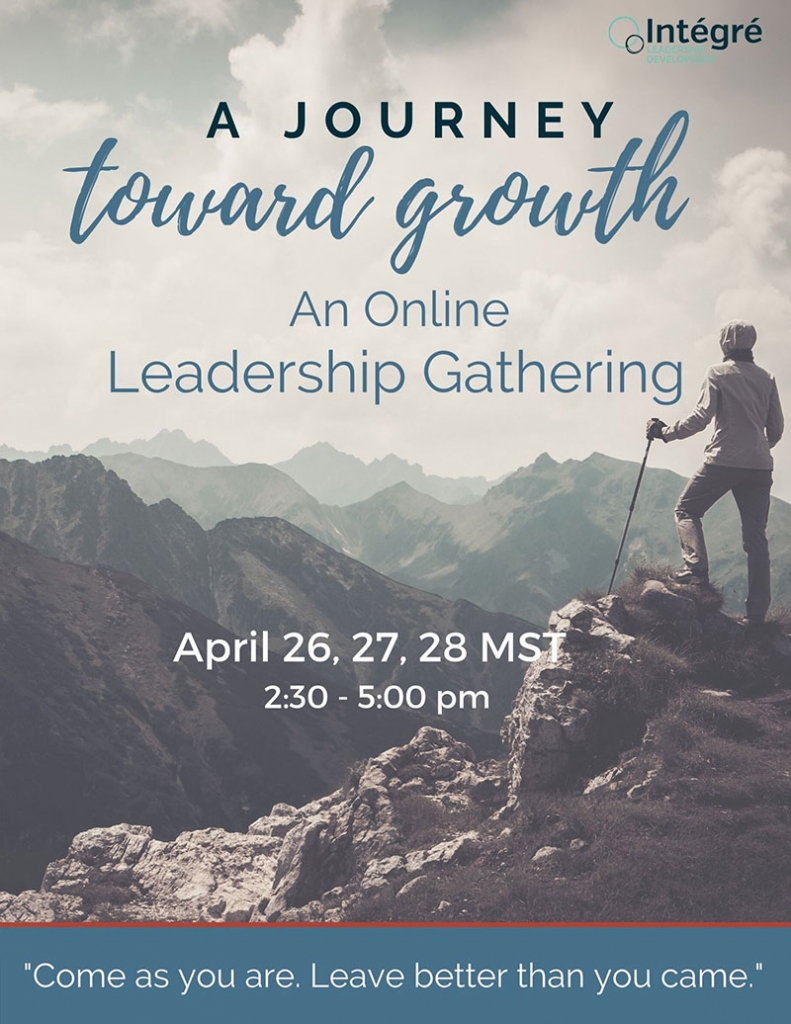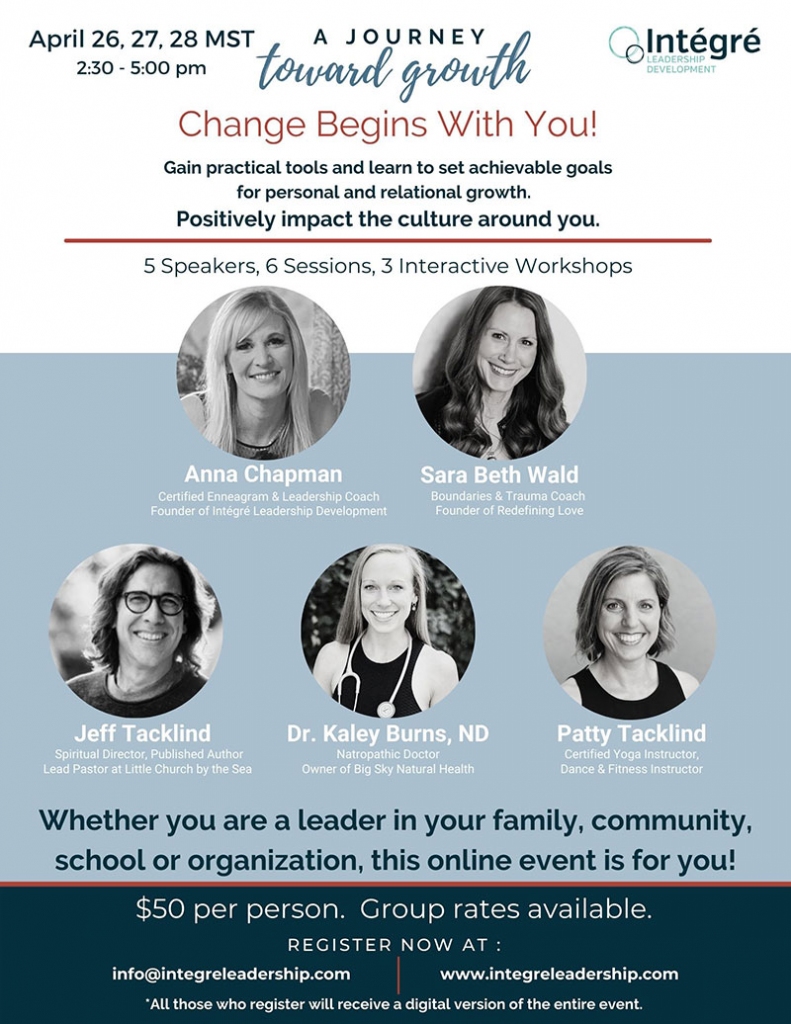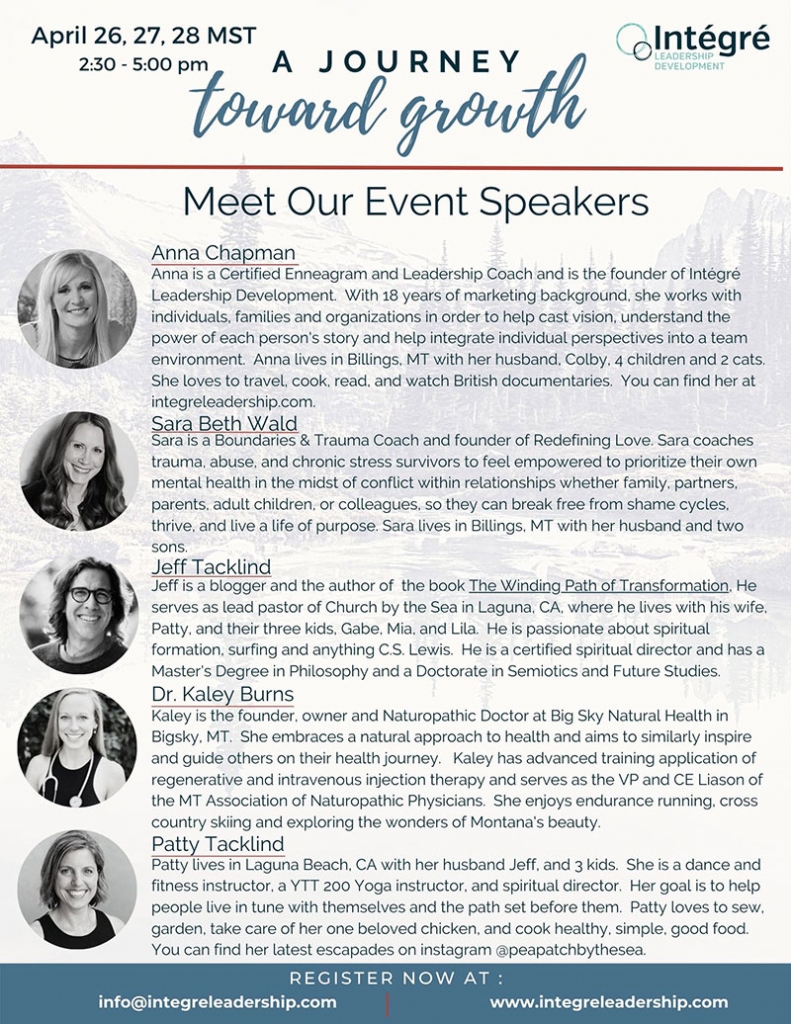 An Online Leadership Gathering
April 26 – 28, 2022, MST 2:30 – 5:30pm
Being healthy doesn't mean you have a great day when everything is going your way.  It means, you remain healthy even when things are NOT going your way.  Join us as we learn how to develop a Whole Health life in these 5 crucial areas: Physical, Emotional, Relational, Spiritual and Mental. Become the healthiest version of yourself and then lead others around you well.  You'll leave with practical and applicable tools for how to better impact the culture you are a part of and the people you lead. 
SIGN UP FOR OUR NEWSLETTER
"My family and I moved to Montana a little over a year ago from Maine. As my coach, Anna has been a huge support in helping me prioritize my goals and process feelings of emotions that one would expect when moving far away from friends and family, starting a new job, settling kids into a new school and settling into a new "home". She also has helped me realize the difference between realistic expectations vs. unrealistic expectations to have of myself and ways to hold myself accountable. Anna has a keen ear for listening and a pure heart that allows her to pour into genuinely caring and helping the people she is coaching. Anna has some unique, fun techniques to be able to turn overwhelming flights of ideas into exciting goals. Anna is very professional and I feel lucky to have had the chance to work with her."
Client
Billings, Montana